Agility in Unprecedented Times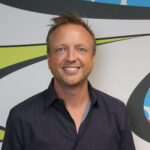 Travis Knipe | CEO, StarRez
When StarRez first realized the significant global impact of COVID-19, CEO Travis Knipe responded rapidly with a more adaptable and agile approach to their current way of doing business. Successfully transitioning to Work from Home (WFH) model for a global team of over 150 people, changing product priorities, enhancing the customer experience with extended support and a more flexible approach to help customers navigate this challenging time. Learn how this really highlighted some of the core company values such – Trusted Partner, Empathy, Expertise.
Along side of this a lot of changes were needed internally to increase collaboration using tools like Slack, more frequent team updates, shifting focus from results to leading indicators and more.
Where to now? Well there is still a lot to do and the team at StarRez are now focusing on a Digital Global Connect, supporting customer business recovery and financial planning with different scenarios for the new fiscal year.
Join us for this live 60 minute webinar.
Date: 23 June 2020 | 10.30am – 11.30am
Price: Free (Registration is essential)
Registration: Closed
Enquiries: Anita Bowtell