2019 Shortlisted Finalists:
GoKindly
3 Phase Marketing
Beat Cancer
Insight Academy
Kinfolk
Michelle Redfern (Advancing Women in Business and Sport)
Middleton Group
Reputationaire
Spoilt Gift & Homewares
2019 Business of the Year Award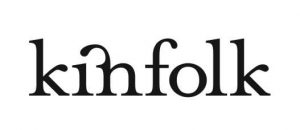 Kinfolk Enterprise is a dynamic social enterprise including 2 cafes, event spaces and catering, which exist to create inclusive communities. Kinfolk operates a program for volunteers that focuses on training, capacity building and social inclusion for people facing a multitude of challenges. Hundreds of people participate each year in the training program and many face challenges including physical and learning disabilities, mental health challenges, asylum seeking or migrant background and individuals who might be transitioning from prison or experiencing long-term unemployment. All distributable profits generated from Kinfolk are donated to two charity partners, currently The Asylum Seeker Resource Centre and Cathy Freeman Foundation.
www.kinfolk.org.au
2019 Category Award Winners:
Alan Knipe StarRez INNOVATION Award
Winner: 3 Phase Marketing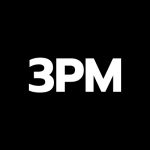 3 Phase Marketing is a data-driven digital marketing agency with the goal of helping Australian businesses discover their competitive advantage through strategic integrated marketing solutions. We work with a diverse range of clients including well-known brands such as Mercedes-Benz, Land Rover, Toyota, Audi and OBrien Real Estate. We are one of the fastest growing agencies in Australia, led by 2 x female entrepreneurs, and are part creative, part technology, one hundred percent culture focused. We provide clients with a full suite of marketing services, covering digital strategy, design, content, creative and digital implementation across mobile, web and social media channels.

Middleton Group is an Australian owned and operated electrical engineering consultancy, based in Melbourne and Sydney. We specialise in major engineering sectors including power utility, renewable energy, water, heavy industrial and transportation (heavy/ light rail). Our services include high/ low voltage power, renewable energy, instrumentation / control and automation engineering services from spanning power system master planning, concept, function and detailed design services, through to project delivery, construction and commissioning support services.
In 2019, we were humbled to receive the coveted B3000+ Award for New Businesses. It is an honour to receive an award of this pedigree, it truly recognises the dedication of our team and all the work we have done. Additionally, the awards ceremony itself proved to be a fantastic event as it allowed us to connect with leaders across various industries. This platform has ultimately given us access to mentors, networks and the potential for external funding to support our growth. We would like to thank the Melbourne Business Network (MBN) for giving Middleton Group the opportunity to be part of a fantastic initiative which provides support to all of Melbourne's businesses and start-ups alike.
Steve Smith | Middleton Group
Sponsored by Small Business Victoria
FEMALE ENTREPRENEUR Award
Winner: Michelle Redfern (Advancing Women in Business & Sport)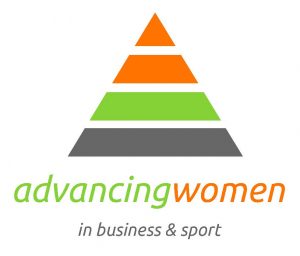 Michelle is a well networked and high-profile advocate for women in leadership. She uses her businesses, board roles, social enterprise, speaking and media engagements as well as social media, to champion for change in sport, in business and in society to better include and advance women and those from diverse communities.
Read more: https://michelleredfern.com/
Also see Kinfolk as the 2019 Business of the Year Award Winner (above)