2018 Business of the Year Award

SmartMeasures is a Melbourne based technology startup established in 2017 by two customer experience experts Mike Crooks and Libby Dale.
The main premise behind the creation of SmartMeasures is that businesses have all the information and data needed to be able to tell how they are treating individual customers and to be able to read and measure customer sentiment. But to date it has been difficult for large businesses to break out of their silos and measure all that data at the individual customer level.
The SmartMeasures philosophy is "provide enough information to make a decision, a mechanism to act on it, and a way to measure it" – so SmartMeasures is not only capable of determining which customers were at risk of churning but also triggers the appropriate treatment plans to 'save' that customer and measures the effectiveness of the treatment. This ensures the benefits are maximised for the business. That is, they are not reaching out unnecessarily and wasting resources and equally important, they are not losing customers because the trigger threshold is too conservative.
Rather than take a 'one size fits all' approach to managing risk, SmartMeasures enables users to intervene on a case by case basis and apply treatment plans to suit the level and type of risk detected. This cuts out the annoyance for customers placed in a generic retention campaign that had little or no relevance to them.
Customer churn is a huge cost to business and an upset for customers, so by reducing customer churn, SmartMeasures can save businesses millions of dollars in lost revenue and save customers a world of pain.
More information: https://smartmeasures.software/
ALAN KNIPE INNOVATION Award

See: 2018 Business of the Year entry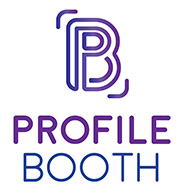 ProfileBooth is a unique "on the street" Pop Up Studio created specifically for providing professional headshots to passers-by for use on their LinkedIn and other online profiles.
Operating out of one of the City of Melbourne's street "trading cylinders" at 461 Bourke Street since February 2016, the cylinder has been transformed into a 'Pop Up Studio'. Initially it was run by owner Chris Sprott as a side interest to his freelance photography business. However it quickly gained success and popularity and he created a new brand "ProfileBooth" which was launched in September 2016.
Many ProfileBooth customers use their photos for LinkedIn and other social media but also for company websites, publications and other business purposes.
More information: https://www.profilebooth.com.au/
Sponsored by SMALL BUSINESS VICTORIA
Female Entrepreneur Award

Heather Maloney is the founder of Contactpoint IT Services a business arising out of a part-time web development business which had operated for 9 years prior. Contactpoint provides digital technology strategies, web and app design and development, and digital marketing services for clients located throughout Australia. It also develop our own apps, such as Enudge – an online email and SMS marketing solution, used by businesses around the world.
Contactpoint's operations are exclusively onshore, we seek to provide a positive working environment for all, and we only work for clients operating in industries which we believe are positively contributing to society.Donating time and resources to worthy causes, and profit sharing with our employees, are both important parts of our DNA. Over the years Heather Maloney and with Contactpoint has contributed in many ways to the larger community, including work with St.Kilda Gatehouse, York Street Church of Christ, Ballarat Breakfast club, and financial donations to a number of social charities.
In addition, Heather seeks to have a positive impact on staff and particularly females in the technology industry, including; mentoring with the RMIT Mentoring Team, providing internship opportunities in the area of Digital Marketing. sponsorship of international students seeking to remain within Australia, and encouraging females within the largely male-dominated information technology industry.
More information: https://www.contactpoint.com.au/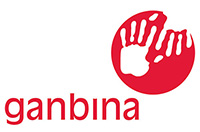 Ganbina operates Australia's most successful Indigenous school to work transition program called Jobs4U2. Ganbina is a registered charity which employs 10 people with offices in Shepparton and Melbourne.
To date, Ganbina has helped over 1,050 young Indigenous people to finish school, undertake tertiary or vocational training and secure 'real' jobs. The organisation operates independently and is free from any political, religious or other affiliations. It relies entirely on support received from philanthropic trusts, corporate partners and individual donors to carry out its work.
Its mission is to equip young Indigenous people with the education, training and life skills they need to fulfil their full potential. In this way, they become 'agents of change', inspiring and leading their communities to carve out a brighter future for themselves, their children and their children's children.
More information: http://www.ganbina.com.au/
Sponsored by CHIN COMMUNICATIONS
Careers Hub is an international education, training and business consulting company.
Our approach is simple but effective and it is to work hand in hand with our clients using a pragmatic approach to resolve the problems. Our mission is to help our clients perform at the highest possible levels so they can provide exceptional value to their customers and employees through the adoption of a "culture of service" mindset.
We inspire, motivate and lead individuals, teams, and businesses who are looking to discover the best course of action for increased performance and profitability. We operate globally as Careers Global and our branches operate in Bangladesh, Malaysia and Australia. Services include Corporate Training to Private and Government agencies, Business Consultancy, Technology Consultancy and Student Consultancy.
Sponsored by MORAL FAIRGROUND
Winner: Maud n Lil Organic Cotton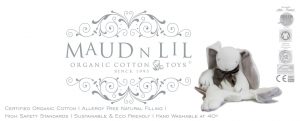 Maud N Lil Organic Cotton is an Australian based design company which has been specialising in luxury certified organic cotton baby products for many years. Founded as a fashion brand in 1993, the company is co-owned and run by Manda Epton and Vicki Hilcke.
The focus on organic cotton evolved as the pair realised the influence and damage of this important and versatile crop. They believe there is a very real need to provide well designed products made from sustainable textiles as a market option both locally in Australia and internationally. Both are passionate about sustainability and organic farming, they believe "we do not inherit the Earth from our forefathers"; rather they believe "we are borrowing it from our grandchildren."
Our certified organic cotton baby soft toys and organic baby gift products are designed for newborn babies and sensitive little ones including premature babies or infants with asthma or allergies. All our certified organic baby soft toys are made in factories that are socially compliance audited and made from 100% certified organic cotton with a natural cellulose filling fibre.  Maud N Lil Organic Cotton key distributors have been established in Australia, Italy, NZ, UK, Poland, Singapore, and South Africa and has its own online store and is linked to third party online platforms.
More information: https://maudnlil.com.au/
The B3000 Awards were held 5.30pm on Thursday 7th of June, 2018.
Special guests included Barbara Cullen, Director of Small Business Victoria and Dr Elaine Saunders, co-founder,  Blamey Saunders Hears.
Congratulations from Bev Friend – President, John Stock – Executive Officer and the Management Committee and our members and associates of Melbourne Business Network.