The COVID Experience
The latest from the Australian Small Business and Family Enterprise Ombudsman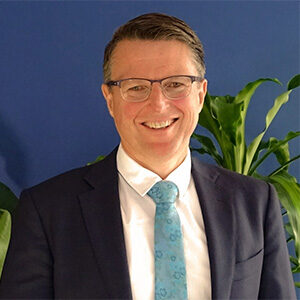 Dr Craig Latham
Deputy, Australian Small Business and Family Enterprise Ombudsman
The Australian Small Business and Family Enterprise Ombudsman has released a COVID-19 Recovery Plan, recommending a suite of reforms to support small businesses in the post-COVID recovery phase.
This plan details a number of changes to improve the legal, regulatory and compliance environment for small businesses.
Dr Craig Latham discusses:
The COVID experience | What Small Business still need

Where we've been
Where we're going
How we get there

Craig will talk about the small business experience over the past year and the Ombudsman's work in directly assisting small business, and helping to improve the operation of the overall system especially in areas such as insurance, taxation, access to justice, and unfair business practices.
About Dr Craig Latham
Deputy, Australian Small Business and Family Enterprise Ombudsman
Craig's experience stretches across business, government and academia in both Australia and New Zealand. He has specialist expertise in commercial and tax law, regulatory reform, and private sector/government collaboration. Craig has a passion to improve the commercial environment so that small and family businesses flourish, and has a particular focus on speedy and low cost dispute resolution for business disputes.
Craig holds undergraduate degrees in economics and law, a Masters of Law and a Doctorate of Philosophy focussed on disruptive technology and regulatory systems. He ensures that he still has some time for long-distance trail running with his wolfhound.
Time: 12:00pm – 1:00pm
Date: Tuesday 16 February 2021
Member Booking: Complimentary (see members email for booking details)
General Tickets:   Non-Members: $20.00 (includes GST)  BOOK HERE
Webinar: Zoom details received on booking

Webinar Facilitator: Jennifer McEwan