3 Step Roadmap to Business Recovery
REENERGISE and REALIGN your people and your business ready for 2021 RECOVERY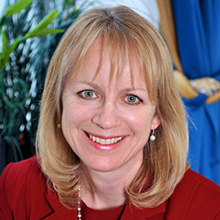 Sian Stephens
Human Resources Director @ Enhanced Group
Have you lost momentum and productivity trying to navigate your way through ever changing restrictions and the enforced work-from-home conditions?
As we prepare to return to greater business normality, now it the time to re-energise your business, ramp up productivity… and more importantly ensure these actions align with the strategic needs of your business.
Having navigated a large amount of change, now is the time to check that your momentum and productivity are optimised and heading in the right direction.

Are you delivering on the strategic needs of the business?
Feeling like you are moving forward but things are not quite clicking?  Are you caught up in working 'in' your business rather than 'on' your business and not really doing either very well?
Moving from catch up back to growth requires getting back to working 'on' your business and finding the most efficient cost effective way to achieve that.
This webinar will equip you with the 3 easy to implement tools that will help you step your way through realigning and reenergising your business and your people and getting back to RECOVERY fast!
Sian Stephens, worked in the UK, Europe and the UAE, running her own business from 1997 – 2017, before joining Enhanced Group.
Passionate and inspired by the SME global marketplace, Sian believes this is where innovation and creativity are at it strongest, and where customer service and value for money is a priority.
Drawing on qualifications and skills gained over the last 20 years, Sian specialises in helping managers and leaders to identity and replace the behaviours that are blocking successful working practices, with sustainable changes that foster stronger working relationships between all team members. Sian brings a wealth of knowledge to her work, supporting individuals and businesses to assess their own value, understand their potential and learn how to have a voice that will be heard and make a difference.
Sian was the first Women in Management board member for The Chartered Management Institute (CMI) UK Wessex Region from 2010 – 2013. She has enjoyed volunteer mentoring for Australian Human Resources Institute (AHRI) 2015 – 2017 and is currently a volunteer Mentor with Business in Heels and the Institute of Managers and Leaders Australia New Zealand.
Join us for a Live Webinar followed by Q&A with Sian Stephens
Time: 11:00am – 12:00pm
Date: Tuesday 01 December 2020
Member Booking: Complimentary (booking link in your member email)
General Tickets:   Non-Members: $16.50 (includes GST)
Venue: Zoom details received on booking

Webinar Facilitator: Anita Bowtell