Get up and Get it!
Moving from Business Recovery to Profitable Growth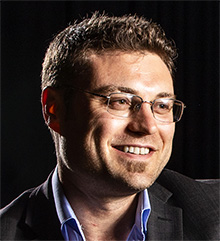 Russell Pearson | Crimson Fox

Business Owners and Entrepreneurs have been hit hard this year. For many there is mass opportunity for others, they're still on their knees.
As a Business Strategist, Digital Marketer, Speaker, Facilitator and Director, Russell Pearson has a world of experience from 'cot to coffin' when it comes to running a business.
Now, is the time to combat the disruption of COVID-19.
The move from Business Recovery to Profitable Growth will be key for Business Owners or Entrepreneurs as the challenges are not going anywhere. It's time to get up and get after the business we want and deserve. The first step is creating momentum again!
Russell will discuss the practical steps that will enable you to get movement back into your business again.
Let's Get up and Get It!
Learn how to take advantage of your current environment to create the sort of momentum that attracts new opportunities
Receive a framework for success. The easy to follow, specific steps on what to do next no matter your industry
Learn how to create a marketing and sales machine in this new environment that will sustain you as the world changes
Shift from emotionally numb and stuck in your situation to taking actions that create energising passion in your business.
Discover where the hidden opportunities in your industry are and how you can access them right now.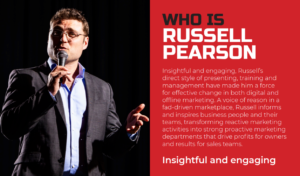 watch video (webinar recording)
Date: Tuesday 4 August 2020 | 11:00am – 12:00noon
Price: Members: Complimentary | Non-Members: $15.00 (ex. GST)
Registration: booking closed
Webinar Facilitator: Anita Bowtell