Designing your Website to convert Visitors to BUYERS… Quickly!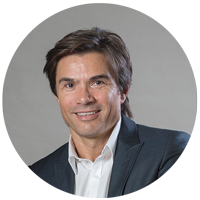 Michael Trkolta
Founder & Managing Director, WebOracle


The most common question asked is 'How can better Web Design really convert my visitors to buyers quickly?'
Simple! Web Design is responsible for almost 95% of visitors' first impressions of your business Website, and on-point design can help you attract qualified leads and convert sales quickly.
Want to grow your online business quickly and strategically? Then it is essential to ensure your clients have great visual, content, and User Experience to buy your product and engage your services.
COVID-19 has turbocharged the growth of online retail. Australia's transition to online retail, which had been advancing slowly, has been catapulted forward by the pandemic. Last year, Australia Post predicted online shopping would account for 16% to 18% of all retail spending by 2025. Now with 5.2m people shopping online, Australia Post expects 15% of all retail spending to be in the online marketplace by the end of 2020!
This Webinar will outline best practices used in 2020 for frontend Web Design and equally as important, User Experience (UX). Learn what you need to know, what your visitors want to see, and more importantly convert them into paying customers.
About Michael Trkolta
An Online Software and Digital specialist, with a wealth of experience in Business Operations, Below and Above the Line Marketing, Strategic Planning and Product Development, coupled with an acute attention to detail. Michael is a creative thinker and a team player, with a passion for pushing the dial on projects to help lock-down game-changing deliveries for clients who are looking for more than just a solution.
With a substantial reputation as leader in the digital marketing field, Michael has a unique distinguishable approach towards his clients. He has an ambition to educate and help businesses learn and understand the digital world. He has solid hands-on business experience, which has generating great success spanning more then 18 years. Kicking off his career in print, with MYD Publishing, he was instrumental in successfully securing a readership base of over 1,500,000 readers across Australia.
Michael dedicates himself to his hard work, passion, determination and vision. His drive and enduring passion for helping companies find their feet has enabled him to help build well-established and recognisable brands within the Australian and International business, digital and entrepreneurial communities. Over time, Michael helped develop a variety of brands and initiatives, which is a testament to his high level of ambition, balanced with a down to earth nature. This has enabled him to create unique bonds with clients as well as leading experts in the digital industry.
View the recording of the webinar
Date: Tuesday 13 October 2020 | 11:00pm – 12:00pm
Member Booking: Complimentary (booking link in your member email)
General Tickets:     Non-Members: $16.50 (includes GST)
Venue: Zoom details received on booking

Webinar Facilitator: Anita Bowtell