The B3000+ Awards night of nights!
Dust off your black ties and sequins, fill your glass and pull up a chair as we honour our sector's finest!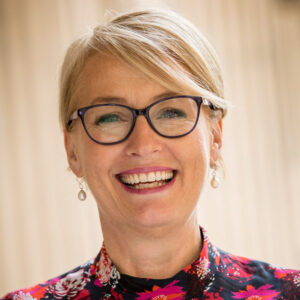 Special Guest Lord Mayor Sally Capp will officially open the Awards Ceremony and provide a keynote on the evening.
Elected as Lord Mayor of Melbourne in May 2018, Sally Cap was the first woman to be directly elected as Lord Mayor and in 2004 made history as the first female board member of Collingwood FC. Sally also currently sits on the board of the Olivia Newton-John Cancer Research Institute, the Mary Jane Lewis Scholarship Foundation and the Melbourne University Faculty of Business and Economics.[/col][/row]
A Melbourne Business Network initiative, the B3000+ Awards, have been celebrating the endeavours and successes of businesses in the Municipality of Melbourne since 2004.
Join us online on Thursday, 17 September from 5:30 pm (for 5:45 start) to celebrate the winners (and the finalists) of the 2020 B3000+ Awards!
We raise our glasses all the wonderful entrepreneurs and business leaders who despite the challenges of the past year are doing great things on the business, leadership and innovation front and contributing in a powerful way to the Municipality of Melbourne.
B3000+ Award Winners will be announced from the following categories:
Alan Knipe Innovation Award – Sponsored by StarRez will recognise a stand-out business that has developed a unique or new product, service, system, device or process.
New Business Award – Sponsored by Northbridge will recognise a business that is kicking goals despite being in operation for less than three full financial years.
Female Entrepreneur Award – Sponsored by Advancing Women will recognise a stand-out individual who has demonstrated great leadership, innovation and business growth. A positive role model for women and young people who plays a vital role in their business community.
Young Entrepreneur Award – Sponsored by Business Authorities is a new category that will recognise a resourceful, driven and imaginative young business leader (up to 30yo) who is doing great things on the leadership, innovation and new business front.
B3000+ Business of the Year 2020!
Following the Category Winner announcements, the B3000+ Business of the Year 2020 will be announced from the four Category Winners!
Master of Ceremonies Chris Helder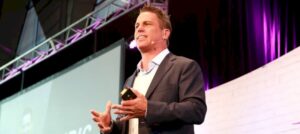 The legendary motivational speaker, story teller and best-selling author, Chris Helder, will be injecting us with a large dose of positivity and providing us with the tools and the motivation to tackle the year ahead.
A professional speaker for 18 years, Chris Helder is master story teller who has conducted 2,450 presentations across the world, radically transforming how thousands of people worldwide communicate with clients, customers, colleagues, staff and teams and is a bestselling author of three books.
So … put the difficulties of the past year to one side, grab your tickets and join us for an hour of fun, laughter and inspiration.
Date: 5:45pm Thursday 17 September 2020 
Price: Complimentary (Registration is essential)
Registration: bookings closed
Platform: Zoom details provided on registration