Delivering YOUR messages with IMPACT!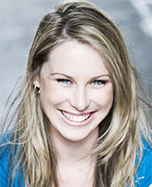 with Carmen Sederino
Speaker Coach & Founder of Illuminated Story
Join us for the November MBN Brekkie
Delivering YOUR Message with IMPACT!  | watch video   
Do you find as a business owner/leader you need to deliver presentations to the business, your teams, your clients, your suppliers or all of the above? What type of influence do you have? Are you reflecting the quality of the company's brand and your personal brand?
OR…. are you undermining yourself and missing out on opportunities?
Carmen coaches and leads executives, teams, and individuals in their delivery techniques and builds their confidence and skills in a consultative approach. After Carmen's session How to deliver your message with impact! you will understand the power of learning the skills to be a great public speaker. The impact you can have when you can speak one to many. You will take away a persuasive framework to use in your next presentation as well as key exercises to enhance your current delivery style.
Date: Thursday, 14 Nov 2019 | 7:30am-9:00am
Tickets: Members: $30  Non-members: $45 (prices ex. GST)
Registration: Bookings Closed
Venue: Batman's Hill on Collins | 623 Collins Street, Melbourne
Contact Anita Bowtell for Sponsorship, Event, Networking and Membership enquiries