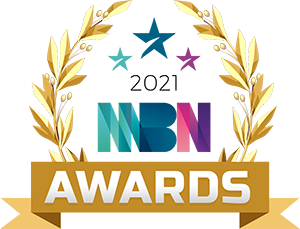 Melbourne Business Network Awards 2022
What are the Melbourne Business Network (MBN) Awards?
The MBN Awards have been celebrating the endeavours and successes of businesses and individuals (from organisations with 30 or fewer full-time employees) that contribute to the economic development of the municipality of Melbourne and its surrounding areas since 2004!
The Melbourne Business Network "2022 Business of the Year Award" will be selected
from the winners of the following category awards.


2022 Alan Knipe Innovation Award
2022 Start-up/New Business Award 
This is directed at businesses that have been operating for over 12 months (but less than three years) and are already enjoying success – be it growth in turnover, market share, employee numbers, customers, business expansion, new product development, repayment of loans, etc.
2022 Female Entrepreneur Award
Female entrepreneurs are positive role models for women and youth and play an important role in their business or the wider business community. The Female Entrepreneur Award recognises outstanding achievement by women entrepreneurs who can demonstrate a positive contribution, impact and/or achievement in areas such as; Effective leadership, business growth or sustainability, Successful start-up or innovation, Demonstrate cultural, social, and environmental awareness and a commitment to enhancing the well-being of their industry.
2022 Young Entrepreneur Award
2022 Social Well-being/Optimism Award
This is directed at businesses that have demonstrated their commitment to the wellbeing of staff by encouraging and facilitating self-care and wellness programs (meditation, yoga, massage, social media detox, standing desks, exercise breaks, access to healthy snacks, take to the stairs, bike to work, invest in plants and encourage staff to lead a more balanced lifestyle). These businesses also enable psychological safety (the belief that you will not be punished or humiliated for speaking up with ideas, questions, or concerns).