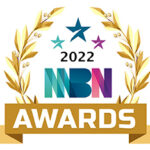 Melbourne Business Network Awards 2022
KEY DATES 2022
Awards Launch: 5pm Thursday, 23 June 2022 – see details
Awards Open for nominations: 23 June 2022
Nominations Closed: 14 November 2022
Finalists (short list) announced: 23 November 2022
Awards Presentation Evening: 8 December 2022
What are the Melbourne Business Network (MBN) Awards?
The MBN Awards have been celebrating the endeavours and successes of businesses and individuals (from organisations with 30 or fewer full-time employees) that contribute to the economic development of the municipality of Melbourne and its surrounding areas since 2004! 
The 2022 MBN Award Applications have now closed.