Mental Health Awareness
A unique insight into the Prevalence and Impact of the most common areas of Mental Health issues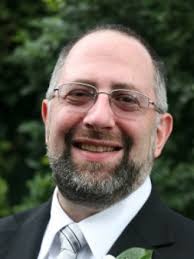 Ian Goodhardt
Author of the Mental Health Awareness Course
Corporate Trainer and Principal, Corporate Educators/MarlinBD
The importance of being aware of the mental health of employees is crucial for business.
Learn the simple steps business owners and operators can take to enhance the mental wellbeing of their people, and how this will ultimately have a dramatic effect on bottom line profitability.
Ever considered how much mental illness costs your business?
This may well be a question you have never considered before, but it's a question every business owner and operator should be thinking about, particularly post COVID-19.
A report by PWC estimates the cost to businesses ranges from AU$10b – AU$13b annually. Professor Allan Fels, Australian economist, lawyer and public servant, estimates the costs to the economy as a whole, exceeds AU$60 billion.
So what does that look like now that Victorian businesses are emerging from the toughest lockdowns enforced, worldwide?
One of the best ways businesses to increase efficiency and productivity is to equip employees with skills to enable them to recognise when co-workers may be developing a mental health problem. If those same staff have also been trained and provided with a model of intervention, early professional help can be provided to the employee who needs it.  This can save the business a considerable amount in lost productivity due to absenteeism, presenteeism and low morale.
When a business creates an environment with a high level of awareness of mental health issues, and helps to reduce the stigma that can surround them, it enhances its reputation as an organisation that genuinely cares for its people. This will enhance its ability to recruit and retain the high quality staff that every business needs.
Ian Goodhardt
Ian has been providing training in responding to mental illness since 2007. He has worked with companies as large as Toyota, Aon and Commonwealth Bank as well as many local councils, not-for-profits and schools. He has two Masters degrees in Counselling and Conflict Resolution and has worked as a mediator in a Family Law context. His experience with numerous training programs has enabled him to create the Mental Health Awareness Course which provides the knowledge, insight, model and tools that make it easy for co-workers to support each other.
Time: 2:00pm – 3:00pm
Date: Tuesday 24 November 2020
Member Booking: Complimentary (booking link in your member email)
General Tickets:   Non-Members: $16.50 (includes GST)
Venue: Zoom details received on booking

Webinar Facilitator: Anita Bowtell